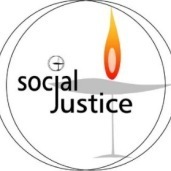 Faith-Rooted Justice  Given the moment in which we are living, what words and wisdom can we glean from the ancestors, the prophets, the prophetesses, and the wisdom warriors to reimagine our collective future?  
Rev. Ronald Smith, tri-chair of the SC Poor People's Campaign will be our guest minister along with four special readers. This May 16th service will be VIRTUAL.
Adopt-A-Highway (AAH) Cleanup
GUUF has been assigned Old Buncombe Road from E. Blue Ridge Drive to Poinsett Highway. Our first AAH cleanup is May 15 and we've got 23 volunteers signed up! While we've got a good-sized crew for this cleanup, we'll be looking for volunteers for the next two scheduled dates: Saturday, August 21st and Saturday, Nov 13th. 2021. So if you'd like to be added to the email list, let me know at kpw0716@gmail.com. Kids 13+ are welcome with adult supervision.