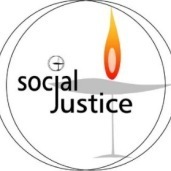 The Earth Has Music Show • Thursday March 18 8 PM EST
Glow Lyric Theatre, in partnership with the Bartram Sierra Club, presents a virtual documentary, Raising Voices (Revisited): The Earth Has Music streamed through Facebook Live. The show features opera, dance and spoken word, exploring the immediate issues faced in South Carolina of solar energy, the effects of environmental cleanup (or lack thereof) on low income areas and the Santee Cooper nuclear scandal.
This 40-minute virtual program gives an exclusive sneak peek into the making of the original performance and will feature a mixture of cast interviews, never before scenes, rehearsal clips, special performances from the show and testimony from the leaders of the Bartram Sierra Club.Where: Glow Lyric Theatre's FB Live
UPSTATE FOOD NOT BOMBS
Upstate Food Not Bombs is a solidarity-based organization, not a charity. All donations come from the community and go directly back into the community, and they're always given freely with no strings attached.
Here's a few of the volunteer opportunities:
•Portion dog & cat food into quart bags for us, then return to one of our drop-off locations or bring to the next share. (weekly opportunity)
•Portion Q-tips, tide pods, ibuprofen and/or other items into smaller bags for us to include in care kits.
•Make menstrual kits using the supplies we provide.
•Pick up 35-50 meals on Monday at noon & distribute at Economy Inn on Augusta, and nearby.(weekly opportunity)
•Find out when your local grocery store or bakery tosses their day-old foods, see if they can donate, then acquire & share the goods!
•Transport food from the kitchen to the share site on Mondays at 12:00. (When needed.)
Sign up on their Facebook page: HERE
TreesUpstate:
Help keep Greenville green. TreesUpstate mission is to plant, promote and protect trees in the Upstate. They plant trees in parks, schools and neighborhoods. They could use our help, for volunteer opportunities click here: https://www.treesupstate.org/volunteer/