Pledge & Donation Forms
Click here to complete your 2020-2021 Online Pledge
2020-2021 GUUF Budget Drive Message from Rev. Lisa
What it is about the Greenville UU Fellowship that matters most to you?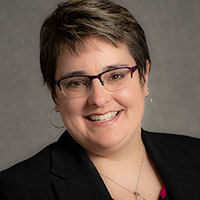 We are all very busy, and we all have choices to make about how we spend our time. I am here because I see in you a community that is inspiring, challenging, comforting, and life-giving. A community that holds a quality of commitment that has sustained you through difficult times.
Why do you commit your time, talent, and treasure to this place? It is the goal of religious community to do more than just provide comfort and camaraderie. The goal of religious community is transformation: to make a difference in the lives of the people who attend and in the larger world. And so I ask you, How has GUUF changed your life?
The work of transformation, inspiration, and challenge is supported primarily by the financial gifts of the people who call GUUF their spiritual home: Members and Friends, all of us. If this sort of number crunching is helpful to you, it costs ~$1340 per person to operate the Fellowship programs & facilities. There is a fair share giving guide included on this page as well. Otherwise, calculate the amount you can afford to give – stretch to an amount that feels good – and make your pledge.
The future is bright before us, as we continue to see deepening relationships, high quality programming, and wide-open welcoming. We hope to hire a new music director to join us for the new church year, and continue the programs that support your faith development and relationship-building. Let's make it happen, together!
Rev. Lisa Bovee-Kemper. 
Everything you always wanted to know about Pledging at GUUF
 What is a pledge and why is it important?
A pledge is a promise to donate a certain amount to the Greenville UU Fellowship during the next fiscal year.  (Our next fiscal year runs July 1, 2020 – June 30, 2021.) It's a statement of support and belief in who we are and where we're headed. By pledging, you're letting us know what funds we can realistically count on to cover the cost of programs, personnel and facilities. It's what we base our budget on. 
Is a financial pledge required for membership?
Supporting the Fellowship financially, to the best of our ability, is one of the commitments we make when becoming a member, but the inability to make a financial pledge does not disqualify you from membership. Pledges make up over 85% of our income and our projected cost to operate over the next year is approximately $1,340 per member. We ask that you carefully consider what you are able to contribute.
 How do I pledge?
 Click here  to complete your 2020-2021 Pledge Online or fill out a paper pledge form available from any usher on Sundays and drop it in the collection basket or mail it to 1135 State Park Rd, Greenville, SC 29609.
How do I fulfill my pledge?
There are many ways to fulfill your pledge:
Make weekly, monthly or quarterly payments or one annual payment
Mail it in or drop it into the collection basket. (Envelopes are in the pews for cash payments, be sure to write your name on the envelope and note "Pledge" on envelopes or checks.)
Set up automatic payments from your bank, just as you may already do for many of your other payments (this is free through your bank's Bill Pay or similar system, see link to info below)
Have payments drawn from your bank account by filling out a VANCO authorization form available at the link below (banks charge GUUF a small percentage fee for this)
Click the PayPal link below (or the 'Give' link on the upper right of GUUF's homepage or the yellow 'Donate here' button on the lower right on our homepage) to make one-time or recurring payments using PayPal (there is also a small percentage fee for this)
Donate securities: stocks, bonds, mutual funds. There may be tax-advantages for some people for this (see link to form, below)
Don't hesitate to ask a member of the Budget Drive team if you need more information or help with any of these options!  Email bdc@greenvilleuu.org
Please note:  If we don't hear from you by the end of our budget drive (April 30, 2020)   we will roll over your previous year's pledge.   Thank-you!
Click Here for instructions on how to set up automatic Bill Payment
Click Here for a VANCO auto bank draft form
Click Here for a Stock, Bond or Mutual Funds Donation form
Click the button shown below to use PayPal to fulfill your pledge