About the art in the Narthex
Bonnie Joy Bardos
For the months of March & April, the exhibit will be works by Bonnie Joy Bardos.
About the Artist: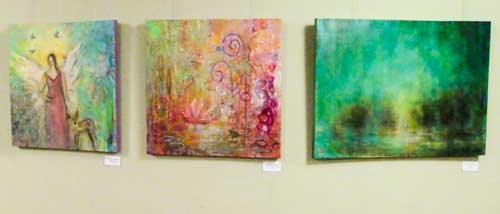 Bonnie is from Ketchikan Island, Alaska but works in her home studio in Saluda, NC.  This will be her second UU exhibition having previously shown her paintings in the Hendersonville, NC UU Fellowship. Her paintings are colorful, spiritual and representative of the natural world that inspires her.  
---
Steve Chapp organizes art to be displayed on the Narthex walls.