About the art in the Narthex
Addam Duncan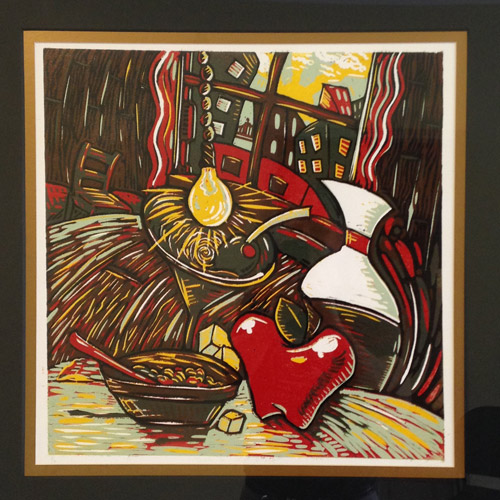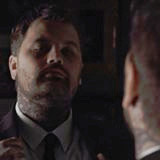 Addam Duncan's figurative work is an extended narrative of thoughtful insights about human nature.  Although the individuals he captures on paper and canvas are often solitary figures, their portrayals are not necessarily about loneliness.  Their isolation reflects Duncan's fascination with subjects who project a single strong emotion.  Generally, when more than one person appears in his work, the composition still revolves around the vantage point of a single principal figure.
These subjects are the mediums through which Duncan channels his creativity.  When an exaggeration here or a distortion there brings greater significance to his characterizations, he doesn't hesitate to push beyond the parameters of strict realism.  Duncan's inclusion of objects within his work that have alternative meanings only adds to his high and complex depictions of humanity.
A native of Spartanburg area, Duncan is self-taught.  His main artistic influences are two pairs of contemporaries: Rembrandt and Jan Lievens from seventeenth century Holland and Robert Henri and John Singer Sargent from late nineteenth/early twentieth century America.
---
Steve Chapp organizes art to be displayed on the Narthex walls.