About the art in the Narthex
The March-April Exhibit in the NARTHEX Gallery is the art of Georgia Harrison : Art Educator and en Plein Air Artist.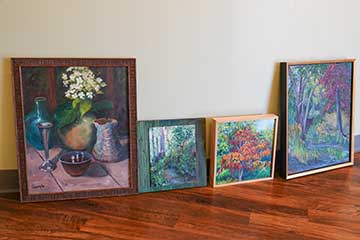 The en plain air refers to the way in which Georgia's work is created, by observing and painting the fresh air. The method is closely aligned with the French Impressionist style of painting.
Georgia is a graduate of southern Illinois University. She continued her work in art and education at Furman University with a Masters in Education and a minor in painting (under Tom Flowers.)
She continues to paint plein air with inspiration from the mountains of the Blue Ridge, the rivers of the southeast and the flowers and woods the surround her home.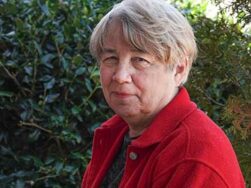 ---
The Narthex gallery is maintained by Steven Chapp