About the art in the Narthex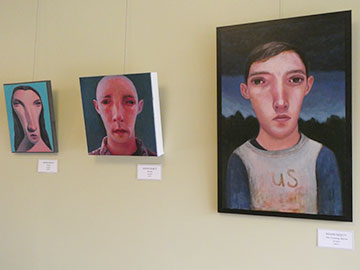 The artist on display for March-April is Kevin Isgett.

Kevin Isgett was born in Florence, SC. He had little formal art training until college where he received a BS in Art Education in 1998. In 2005 he completed an MA degree in Studio Practices from Bob Jones University where he taught in the studio art department for 14 years. In 2013 he received an MFA in Non-Figurative Painting from The Academy of Art University in San Francisco. He maintains a studio in Greenville.
20% of sales go back to GUUF.
The Narthex gallery is maintained by Steven Chapp.