Compassionate Communication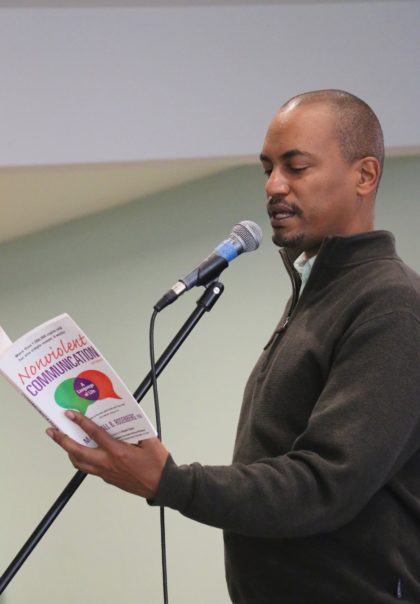 Current Scheduled class : HERE
Compassionate Communication (also known as Nonviolent Communication) is an easy-to-grasp, effective method to get to the root of violence and pain peacefully.  By examining the unmet needs behind what we do and say, NVC helps reduce hostility, heal pain, and strengthen professional and personal relationships.  It was developed by Marshall Rosenberg.
---
Compassionate Communication Practice Group
Compassionate Communication is a simple method, but does require practice.  As with anything new, it's not as easy as it seems. Come to practice and play with others who are learning this skill based on the work of Marshall Rosenberg.  We will be basing our practice on Marshall Rosenberg's book, Nonviolent Communication, A Language of Life. Practice groups form frequently and usually meet for 6 weeks. Check The Spark and The Flame for upcoming practice groups. All are welcome!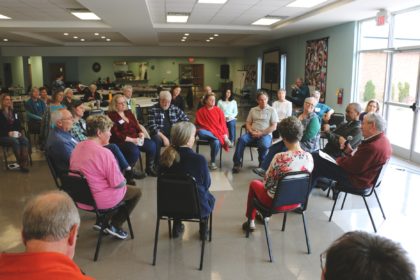 ---
Links
The Center for Nonviolent Communication (CNVC) is a global organization that supports the learning and sharing of Nonviolent Communication (NVC), and helps people peacefully and effectively resolve conflicts in personal, organizational, and political settings.
PuddleDancer Press is the publisher for Nonviolent Communication, A Language of Life by Marshall Rosenberg.
http://www.nonviolentcommunication.com
---
Documents