Rowland-McFerrin House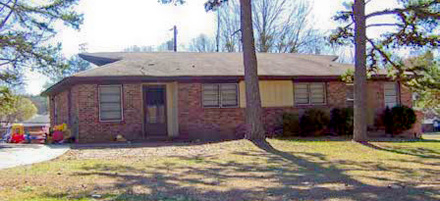 The Rowland and McFerrin Houses, are two sides of a duplex located in a Berea area neighborhood.
They provide temporary housing to homeless families who are working within the care and nurturing of the Greenville Area Interfaith Hospitality Network (GAIHN) program to improve or resolve the temporary troubles which brought them to homelessness. For more about GAIHN, please visit their website at www.GAIHN.org.
The GAIHN program participants are families with school-aged children who stay on average 4-6 months in the Rowland or McFerrin House.
The Greenville Unitarian Universalist Fellowship, through the Social Responsibility Committee, serves as owner and custodian of the physical building, ensuring that the building suits the needs of GAIHN and its participant families through ongoing maintenance as well as repairs and renovations when needed.
---
Volunteer Leadership
House Parent
House Parents serve as the link of communication between the benefitting family, the Fellowship and GAIHN. As GAIHN provides counseling and advisory services, the role of the House Parent is to field inquiries regarding problems of condition of the building, as well as filling in needs where appropriate.
CareTaker
As you know, things around a house break. The caretaker is a person who would field calls from the House Parents, or from GAIHN directly and either fix or arrange to have fixed (through Fellowship Volunteers) day-to-day repairs.
Change Coordinator
The Change Coordinator would prepare the home between occupants. General cleaning and light repair, possibly in tandem with the CareTaker are the service of the Change Coordinator.